January 14, 2021
Posted by:

cody_crumes

Category:

Medicare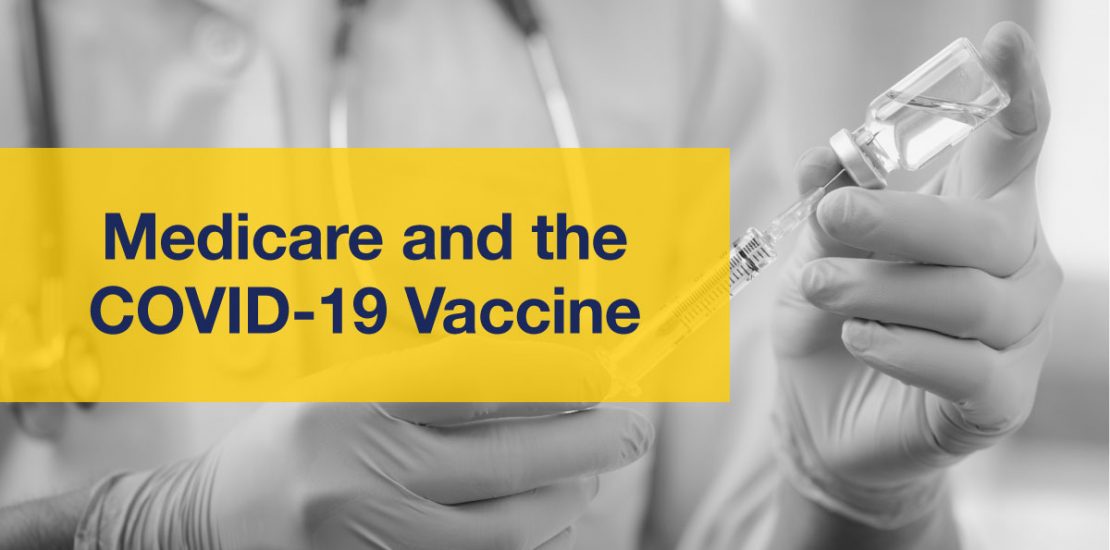 As COVID-19 vaccines continue to roll out and become more widely available, here's what you need to know about Medicare and vaccine coverage.
Medicare COVID-19 Vaccine Coverage
1. Medicare Part B (Medical Insurance) covers the cost of FDA-approved COVID-19 vaccines. This currently includes the Pfizer-BioNTech COVID-19 vaccine and the Moderna COVID-19 vaccine. If you have Original Medicare coverage, you will pay nothing to receive the vaccine.
2. State governments are in charge of distributing COVID-19 vaccines. As more doses become available for additional priority groups, your local and state officials should provide updates.
3. Remember, you need two doses of the vaccine for it to be effective, so make sure you schedule your second dose at the time of your first dose.
Additional COVID-19 Information
• Medicare also covers COVID-19 tests, COVID-19 antibody tests, and COVID-19 monoclonal antibody treatments.
• Be aware of scammers. Since Medicare fully covers the cost of the vaccine, if someone asks for your Medicare number or for money to cover the cost of the vaccine, you can be assured that it is a scam. Never give out personal information if someone calls offering the vaccine for a fee.
• Similarly, you cannot pay to put your name on a priority list for the vaccine or pay to get early access for the vaccine.
Even with increased access to COVID-19 vaccines, make sure you're still taking steps to prevent the spread of the virus. As always, visit CDC.gov for additional trustworthy information on COVID-19 vaccines. If you have any further questions on Medicare and COVID-19, don't hesitate to reach out!