January 4, 2021
Posted by:

cody_crumes

Category:

Medicare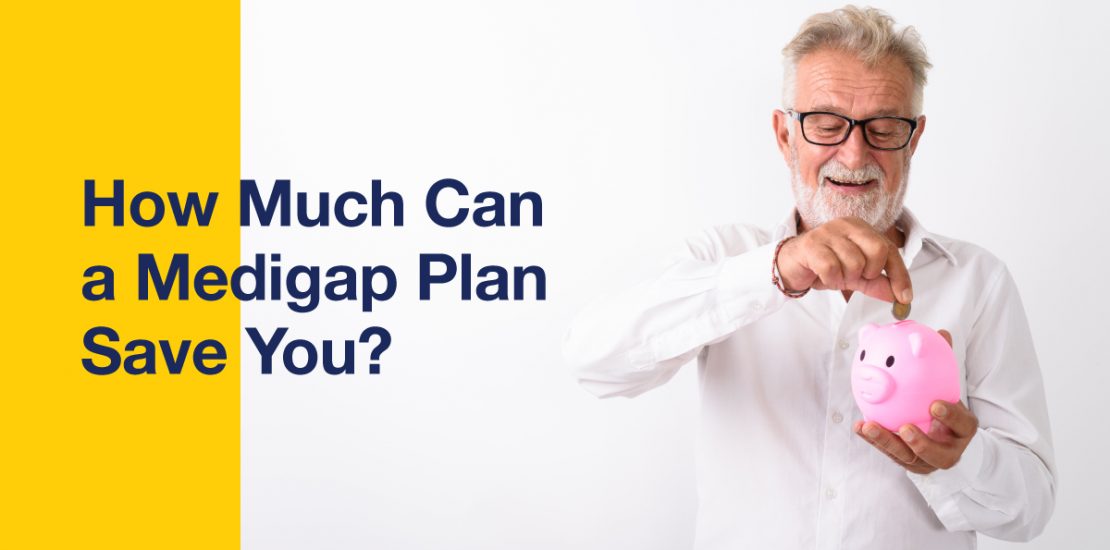 Medicare Supplement plans, or Medigap plans, are designed to cover specific healthcare costs that are not covered by traditional Medicare. Medigap premiums depend on the insurer, where you live and the exact plan. If you sign up for one of these plans when you first enroll for Medicare, you can't be denied and the insurance provider can't charge you more for pre-existing conditions. Here's how much a Medigap plan might save you in the event of a serious medical issue.
Medicare Part A Deductible
The Medicare Part A deductible is currently $1,484 per 60-day benefit period. If you happened to visit the hospital once every benefit period, your out-of-pocket expense could be $8,904. Medigap plans B, C, D, F, G and N cover 100% of the Part A deductible, while plan L covers 75% and plans K and M cover 50%.
Medicare Part B Deductible
The Medicare Part B deductible is currently $203. Medicare Supplement plans C and F cover this expense.
Hospital Stay
If you are in the hospital for a prolonged period of time, the expenses can quickly add up. Your Medicare Part A deductible will cover your first 60 days, but after that, it costs money per day. From day 61 to 90, a hospital stay costs $371 per day for a total of $11,1300. From day 91 to 151, the stay will cost $742 per day, while anything longer than 151 days will set you back as much as $4,000 a day (all costs associated with the stay). Days 61 to 151 are known as "lifetime reserve days"; you only get 60 lifetime reserve days during your entire lifetime.
Fortunately, Medicare Supplement plans cover all of the costs accumulated during lifetime reserve days. On top of this, these plans give you an additional 365 days' worth of hospital coverage. Since traditional Medicare does not cover any costs after your lifetime reserve days are used up, a Medigap plan could potentially save you $4,000 per day. If you were to spend the remaining 215 days of the year in the hospital, this could save you as much as $860,000.
Skilled Nursing Care
If you require care at a skilled nursing facility, it will set you back $185.50 a day from day 21 through 100 for a total of $14,840. Most Medigap plans cover 100% of these costs.
Doctors' Fees
With traditional Medicare, you are still responsible for 20% of the Medicare-approved cost of most doctor services. Medigap plans F and G cover 100% of these fees, as well as any charge beyond the Medicare reimbursement rate.
Foreign Travel Emergencies
Medicare does not cover any foreign travel emergencies. However, Medigap plans C, D, F, G, M and N provide foreign travel health coverage of 80% of your healthcare costs (up to $50,000 lifetime).
Blood
Medicare alone doesn't cover the cost of the first three pints of blood, which run about $150 each. Most Medicare Supplement plans cover 100% of this cost. Medicare Supplement Plan K covers 50%, while Plan L covers 75%.
…
Medigap plans can save you a significant amount of money. While no one actively anticipates a major health emergency, they can and do happen. These Medigap plans will ultimately protect your hard-earned assets. For help with Medicare Supplement plans, reach out to us today!